Talking Tech with Digital Super Nerd @TatWza of Hot97 & InFlexWeTrust.com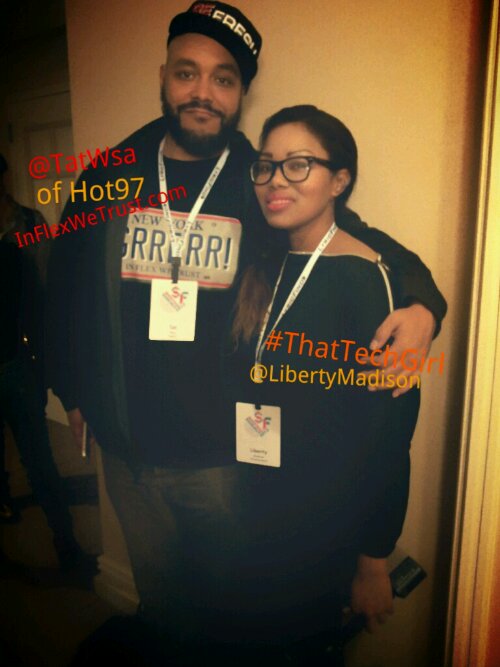 TECH:
"Technology has changed artist behavior and you must acknowledge it"
TRANSLATION:
Tat Wza is the Super Geek  behind InFlexWeTrust.com, a destination site for HipHop artist. He and his co founder Funk Master Flex ventured out from NYC to attend their first Silicon Valley music tech event! We welcomed them to SFMusicTech with open arms.
Between app launches, API interludes, record breaking downloads, and oh the actual music itself, Tat still finds time to geek out at popular radio station HOT 97.
A nerd so loves music, it doesn't get any better than that!
His insight on scaling your music into a viable brand while cultivating an active breathable fan base is a talk every artist or music tech startup should hear. Follow him for more insight on how to take your project to the next level.
"Adapt or die" says Tat Wza
http://www.inflexwetrust.com | @TatWza
#ThatTechGirl Approval: APPROVED
#ThatTechGirl | @libertymadison
Want more Funk Master Flex?
InFlexWeTrust | @FunkMasterFlex
Tat Wza is #ThatTechGirl Approved
WATCH & Subscribe on our NEW CHANNEL YouTube.com/ThatTechGirlShow
About The Author
Related posts