Stopped by STARTUPHOUSE OAKLAND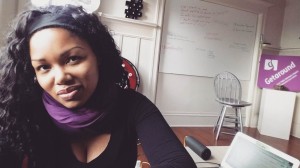 I decided to head over to StartupHouseOAKLAND for some motivation, co working, and lunch! I loved that I ran into one of my favorite startups, @GETAROUND, a Silicon Valley based peer to peer car sharing startup.
You can apply to live at StartupHouse OAKLAND if you are working on an innovate product, or here for a code camp, or creating a positive movement. It is a place for innovators!
It is a great way to meet and connect with creative entrepreneurs!
Have you heard of StartupHouseOakland? You actually live with other innovators and attend really cool labs!
It is a pre accelerator for innovators in OAKLAND!
Learn more and APPLY
Are a millennial in tech?
Do you have an idea for a startup?
LET'S STAY CONNECTED
@LibertyMadison is #ThatTechGirl
Oprah of Silicon Valley says Tim Draper
About The Author
Related posts