Social Media Photographer
You are losing money! Social media does the marketing for you!
Having a professional cameraperson to capture your events are great but you are losing an opportunity to capital on an untapped marketing. Those attending your event! You are missing key social traction. If you are not organically engaging attendees and helping facilitate an experience that will live online, you are missing an opportunity!
The Human Experience: Social Media
Everyone is not rushing to a photo booth to dress up with a floppy hat!
People actually share their whereabouts on their Twitter, Instagram, facebook or g+
#ThatTechGirl Media offers professional social media onsite talent who will engage guest to pose for photos throughout the event or party! We engage attendees in a natural setting (no photo booth lol), build the brand, tag the party goers on social networks, strategically hashtag, and get the attendee to follow YOUR social account as we follow them back!
A human experience, a brand ambassador, and a photographer!
This is not a 1990′s photo booth! This is SOCIAL,this is VIRAL, this is SOCIAL MEDIA, this is TECH!
Get a picture with the CEO and post it on Instagram, let your friends know that your brand or event is social and active! Social Media Marketing has a low barrier to entry and an insane ROI!
We are onsite equipped with digital devices and armed with possibility! We can create a dynamic hashtag specifically for your event so you can track and monitor engagement. We work closely with your marketing team to ensure the uploads and tags are on brand. This is not a party at cancun this is showing a human side to human ran brand.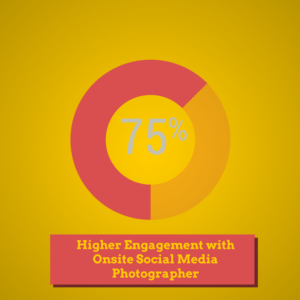 We live by the Motto
"IF YOU DIDN'T TAKE A PICTURE- IT DIDN'T HAPPEN"
We work with your team to build a presence online and establish organic growth with customized tags, uploads, edits, and filters. We understand having a social media photographer increases engagement and active followers on ALL of your social networks! Imagine gaining a real follow from someone engaged with your brand AT THE MOMENT OF ENGAGEMENT. Now that's Powerful!
Professional pictures are great but they are not instant and they are NOT social!
How many times have you taken photos with a professional roaming photographer only to never see your picture again? They are still in archaic upload method of wanting you to leave your platform to view it. That is a lost engagement. Even if they upload wirelessly it is NOT social. Clients did not gain new followers, build relationships with attendees, upload to various channels across the attendees platform.
Our Social Photographer
is
Experienced digital brand ambassador
Experience Photographer
Experience with Vine Video
Experience with Instagram Video
Experience with large brands
Experienced Social media marketing manager
Works with conventional photographers
Attractive, professional, and polished
Tech savvy
Onsite
Engaging
Ability to personally deliver brand messages
Assist your Marketing Team
Ability to text/email pictures to guest upon request
Get guest excited about your brand during and beyond a photo!
The Human Experience: Social Media.
Our featured clients include private parties, tech events, Netflix, Google, Salesforce, Jobvite
@LibertyMadison
Liberty@LibertyMadison.com
BOOK NOW
#ThatTechGirl is Liberty Madison, the #Oprah of #Silicon Valley
#StartupLife for the Millennial and #Transitional
Hire event talent that is #ThatTechGirl APPROVED
Book NOW
About The Author
Related posts