Liberty on TWiT.tv Millennial Edition with Leo Laporte! Episode #LoveThySelfie 541
#ThatTechGirl : A co-host on the first ever This Week in Tech: Millennial Edition!
In case you missed it!
I made my TWIT.TV debut!
I had the honor and privilege to talk tech with the original The Tech Guy, Leo Laporte!
Sitting along side Silicon Valleys finest, Alex Wilhelm of Tech Crunch and Lauren Hockenson from Nextweb. We talked professional drone selfies, hashtags, 50 cent (fiddy cent as Leo likes to call him), self driving cars, brogrammers with hoover boards, and some good ole patent infringement. Seriously, we need to decide once and for all who actually owns a circle?!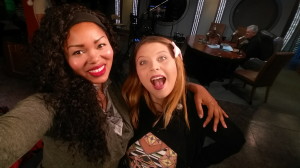 Alex Wilhelm, Lauren Hockenson, and I made up the First ever This Week in Tech: Millennial Edition!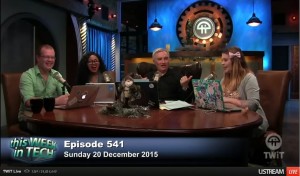 And yes I live Tweeted, Snapped, and Selfied my way through a live TV and podcast broadcast. What can I say, it's in my blood. Correction it IS my blood!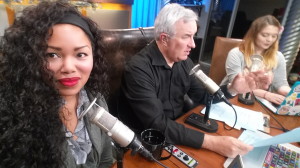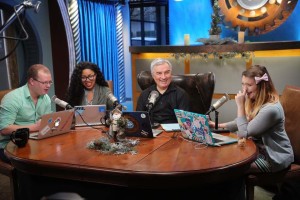 In the event you have been living in a hyper loop tube and never heard of the show, This Week in Tech is the most popular show on TWIT and recent named top twenty of tech podcast! That is a huge accomplishment! I am thrilled and honored that Leo Laporte personally offered me a seat at the Millennial Table!
Watch the "Great Hashtag Debate of 2015″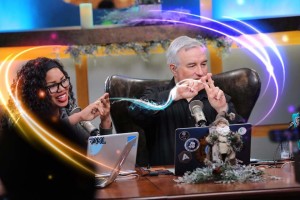 It turned into a heated GOP vs Dem debate. I am pro HASHTAG!
If you have your own hashtag I want to know about it! TWEET ME your hashtag ? Tweet me your hashtag!
ALSO BE SURE TO WATCH some behind the scenes footage of how I was almost trapped in Petaluma due to my Silicon Valleyness aka my bright idea to drive my electric car in the rain while low on battery power!! It is a nail biter!
WATCH HERE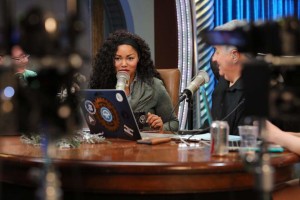 The #LoveThySelfie Millennial episode of TWIT can be found here.
WATCH HERE!
LISTEN HERE!
Short on time? Watch a clip!
WATCH THE GREAT HASHTAG DEBATE
Book Liberty Madison #ThatTechGirl to speak at your next event, conference, Tv show, or school.
Dubbed "Oprah of Silicon Valley" by Tim Draper, she speaks on and engages millennials in tech, entrepreneurship, startups and innovation. She is a MOTIVATIONAL TECH SPEAKER who focus on the importance of learning hard technical skills to change the world! She believes coding and technology in general can change your life and change your destiny!
BIG THANK YOU TO THE TWIT COMMUNITY!!!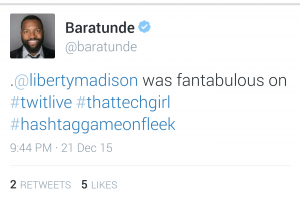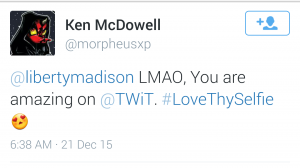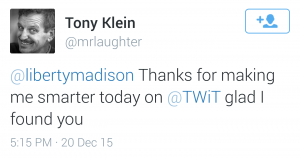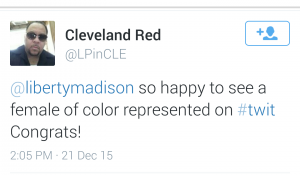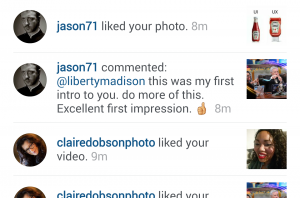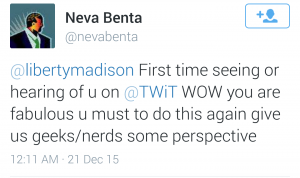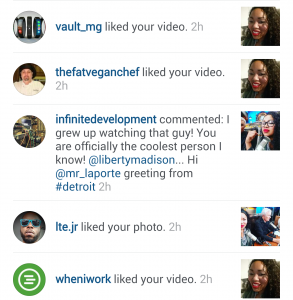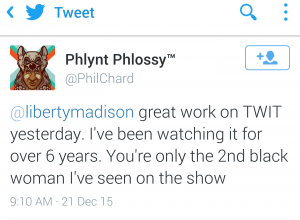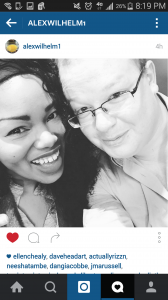 Ladies of Millennial week!
About The Author
Related posts