My Glass and I crashed Thanksgiving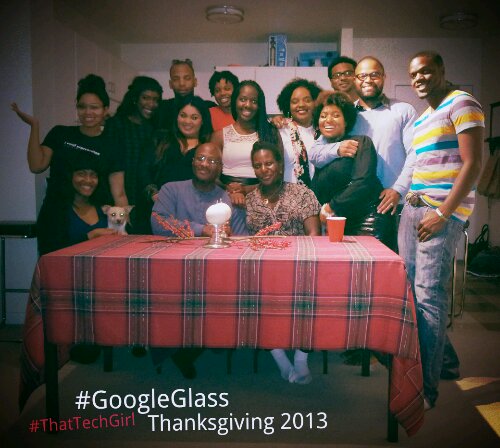 A #GoogleGlass Thanksgiving- Would you believe I have not known anyone in this picture 24 hours! I was invited to complete strangers home so I could do live demonstrations of Google Glass! And of course I went! This is a true #googleglass moment! Thanks to #glass I was invited to Thanksgiving dinner from a couple I met on the street at #traderjoes . "Please come to our Thanksgiving, you don't need to bring anything but you and that Glass!" Hahaha so very #bayarea #norcal ! One of my best Thanksgiving experiences ever! Yea I made everyone pose for this traditional style family holiday picture! LOL #siliconvalley #startuplife #betatest
Watch videos and reviews at YouTube!
About The Author
Related posts