MillennialBirthdayBox
Turns out people do not give actual gifts on birthdays. Did you know that?!!
The most you can expect from a friend in the is day and age is "HBD" on a Facebook Wall. YEP! Your entire 5 year friendship comes down to 3 letters! That was THREE letters! Oh my how life has changed.
Which is great! At least they hit the #2 button on the key pad to send that coveted HDB your way. Be grateful. I once lived for the HDB! I used to look forward to replying to each and every message!
Not so much anymore.
I wanted a different digital gift. I wanted a gift that kept giving.
Typically I only want two things in life; more domains and technical engineering talent. Yep thats pretty much it. If a full stack engineer decides to launch a bot, or build an robust CRM, VR app, machine learning product or platform for by birthday, I would swoon! They would have my heart, friendship, UNDYING LOVE, and fandom forever! Like FRFR.
But until that day arrives… I created a different kind of digital gift everyone can give!
I recently commented on Twitter stating my birthday was coming up!
A friend comment, "OH, SO NO AMAZON LINK"
AND WHAT HAPPENED NEXT WAS A GLIMSE IN TO THE FUTURE OF THE INTERNET..
I cannot believe I am going to say this, as a proud Amazon Prime STAND, it hurts my heart to say …..
#AMAZONPRIME doesn't sell what I want! YIKES! I hope no one data mining that.. I don't want to be on record saying Amazon can't solve all of my life long issues.

I wanted the gift WITH A DIGITAL FOOTPRINT … I created The Millennial Birthday BOX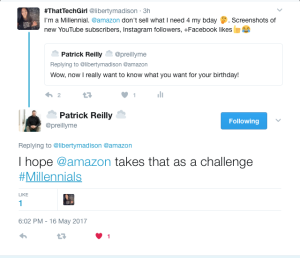 The Guide to the Millennial Birthday BOX:
IT IS MOBILE FIRST, DM LIT, SOCIAL MEDIA APPROVED, BIRTHDAY BOX!
4-Step DM Development
(Take screen shots of the following and send them in a DM)… For anyone 55+ that is Direct Message
1. SUBSCRIBE TO MY YOUTUBE CHANNEL to let me know you care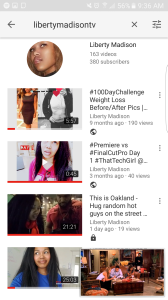 2. Follow me on IG so I know its real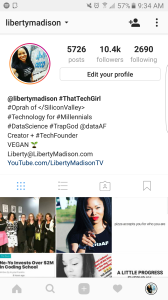 3. Like my page on Facebook so we can take it to the next level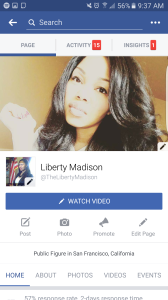 4. Follow me on Twitter so you stand out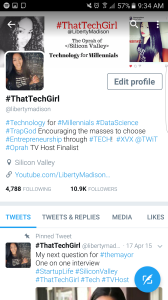 To my surprise I had a lot of wholes in the branding funnel. Everyone huddled in their silo. Many followers on IG lived and died by IG and did not sub on YT. Many FB did not even have an IG account, I quickly forced (encouraged) them to sign up! They happily engaged in order to send my birthday gift!
It was a joy to see the cross pollination! I truly feel like they cared about my needs and wishes for my birthday!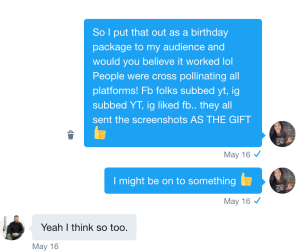 The take a way
1. Give your friends what THEY WANT FOR THEIR BIRTHDAY. NOT WHAT YOU WANT;)
Many , I say most people never get their friends what they want. They tend to say "I want to do xyz for
birthday" which is an odd statement. Just get your friend what they want for their birthday. We will get you what you want for your birthday so don't worry you will get your lunch or dinner or HBD


2. This is my digital birthday gift wish!
If you feel the need to send a facebook wall post, follow step 1- 4 and send screen shots instead
If you feel the need to text? Text the screen shots!
If you feel the need to call, call and talk about your screen shots
My Millennial Birthday BOX
Give a gift WITH A DIGITAL FOOTPRINT!
Thank you for following and subscribing. You will learn data science, technology, best code camps to attend, how to launch your startup, startup culture what tech companies to work for, what tech parties are #LITAF! Come with me on my startup journey! All the energy and inspiration you can handle! Yes, Its fun, it is a lifestyle! LET'S GO! #ThatTechGirl, Liberty Madison, Technology for Millennials. Head Data Science #TrapGod at #dataAF
About The Author
Related posts