Join me for 14 Juice Cleanse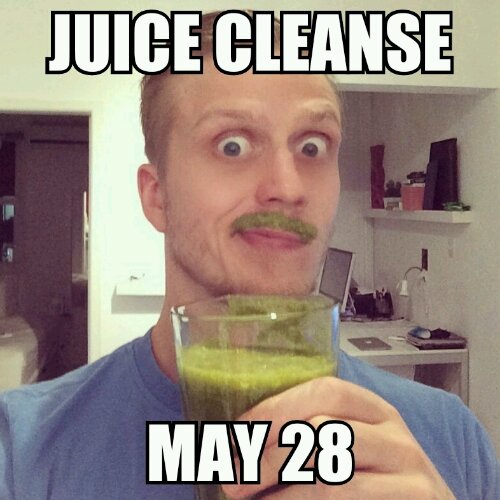 Join me #May28 for a 14 day #juicecleanse.
We are cleaning, clearing our bodies, energy, soul + welcoming new life! Why May 28? Its the #newmoon a perfect time to clear out negative energy and usher in new abundance! Join my facebook group. We have folks from all over the world supporting each other! I really need the support because the longest I have ever done a juice cleanse is 9 days!
What we will do -
We will juice and/or blend our Drinks.
Only fruits and vegetables for 14 days.
No solid food. Of course drink water.
You do Not need a #juicer because a #blender will be fine! Everyone owns one.
This is not a #loseweight quick experience although you will lose weight. This journey is to bring clarity, peace, #abundance, love, direction, energy, health, humility, gratefulness to you.
Weight loss alone will not keep you motivated to avoid solid food. This is for those who want more in life.
Joined me
Join the Facebook Group
It is called Liberty Presents A Juice Cleanse
https://www.facebook.com/groups/1608218172736741/
#meditation #highervibration #vegan #xvx #sugarfree #nutribullet #vitamins #vitamix
About The Author
Related posts