First They Laugh, Then They Follow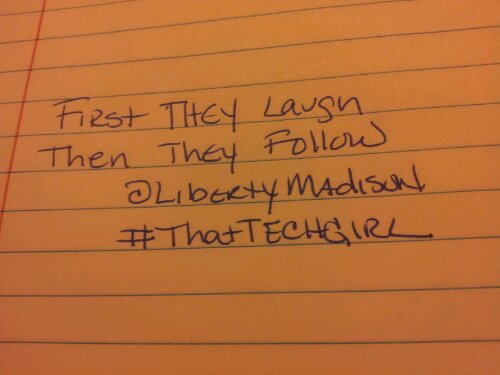 As a millennial, transitional, startup, entrepreneur, or solopreneur you must guide a vision and honor your goal all while remaining agile.
New ideas and concepts typically do not resonate with those who lack vision
If someone laughs at your dream don't take it personally. If you can't sleep at night because it is in your heart and a part of your soul. Then go forth with it.
Ask yourself a few simple questions
1. Is this possible?
2. Has another human accomplished this?
3. Am I a human?
4. Do I have the skills? If not… Do I know where to locate the skills?
5. Do I want to give 100%?
If so, then move with the nature of your song. Do not fight your greatness because it wasn't "planned" well enough so that others can get on board. Take your blue print and go! Start and they will follow. You NEVER have to know all of the answers.
Just remember my words
"First they laugh, then they follow" Liberty Madison
About The Author
Related posts