1ST EVER CISCO Social Media Influencer to Take over Cisco Corporate Social!
New face of @Ciscoo Social anyone?
#ThatTechGirl named 1ST EVER CISCO Social Media Influencer to take over Cisco Corporate Social!


For the first time in history a non Cisco employee partners with the legacy brand to drive engagement via social! #ThatTechGirl Takes over #CISCO social!
I caught up with Liberty Madison in San Francisco California as she was leaving an invite only event, 5th Annual Extraordinary Womens Lunch hosted by Anjou Ahlborn Kay, I asked for a few moments of her time to discuss her latest announcement on Instagram @LIbertyMadison
"I'm thrilled to be the 1st ever non #cisco employee to over their social. They have worked with influencers in the past but this is a very unique opportunity. I am the first ever social media influencer to take over their social. They have millions of fans and loyal followers and I am looking forward to meeting them. This is Huge! To me, this says the brand is moving in the right direction by connecting with millennials and entrepreneurs" says Liberty Madison #ThatTechGirl.
So what is the goal? Why work with CISCO?
"My goal is to show millennials that Cisco is an innovative tech company working on interesting and innovative products in the tech space. I am excited to show how they support women in tech. I want women of all backgrounds to know Cisco is a great company to work for as well as an ideal strategic partner for their startup. I am excited to be a part of this team!"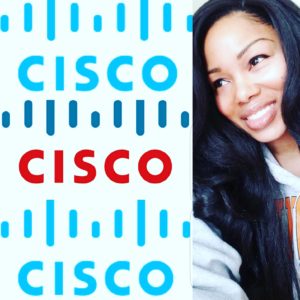 Liberty goes on to say "Connecting with millennials via social and mobile is key, it is where we spend most of our time. Seeing Cisco leverage that with someone that people know and trust is exciting!"
Watch Liberty on @Cisco Instagram March 8th for International Women's Day! She gives you a personal behind the scenes look as well as exclusive interviews at Cisco Women's Day of Impact Event for International Women's Day at Cisco Headquarters in San Jose, CA
Are you excited about this opportunity?
"As a tech founder I'm thrilled to see Cisco take a startup approach and leverage digital to talk directly with audiences. As a content creator this is EPIC!"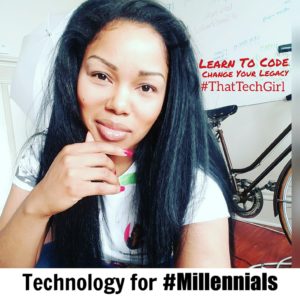 "I am excited to share the really cool things Cisco is doing for #Millennials. It's soooo dope! It's pretty Lit at Cisco!"
I will be following this partnership. I am thrilled to see they are working with Liberty, she is so exciting, fun, and high energy! She is entertaining and to watch! She is extremely passionate about tech and it shows!
Be sure to follow Liberty on IG and Twitter
#ThatTechGirl is #LibertyMadison
#Oprah of #Silicon Valley
#Technology for Millennials

Interview by Ashley Lighton, a #ThatTechGirl Contributor
About The Author
Related posts